Fliedner's Racing is situated adjacent to the Bendigo Jockey Club in Central Victoria, and is home to successful trainer Shane Fliedner.
Our stable is a boutique training facility with a proud racing history. We limit the amount of horses to 20 to 25 at any one time, ensuring the best care and maintaining a hands on approach. With half of these horses unraced 2 and 3 year olds, we are extremely proud of our excellent strike rate.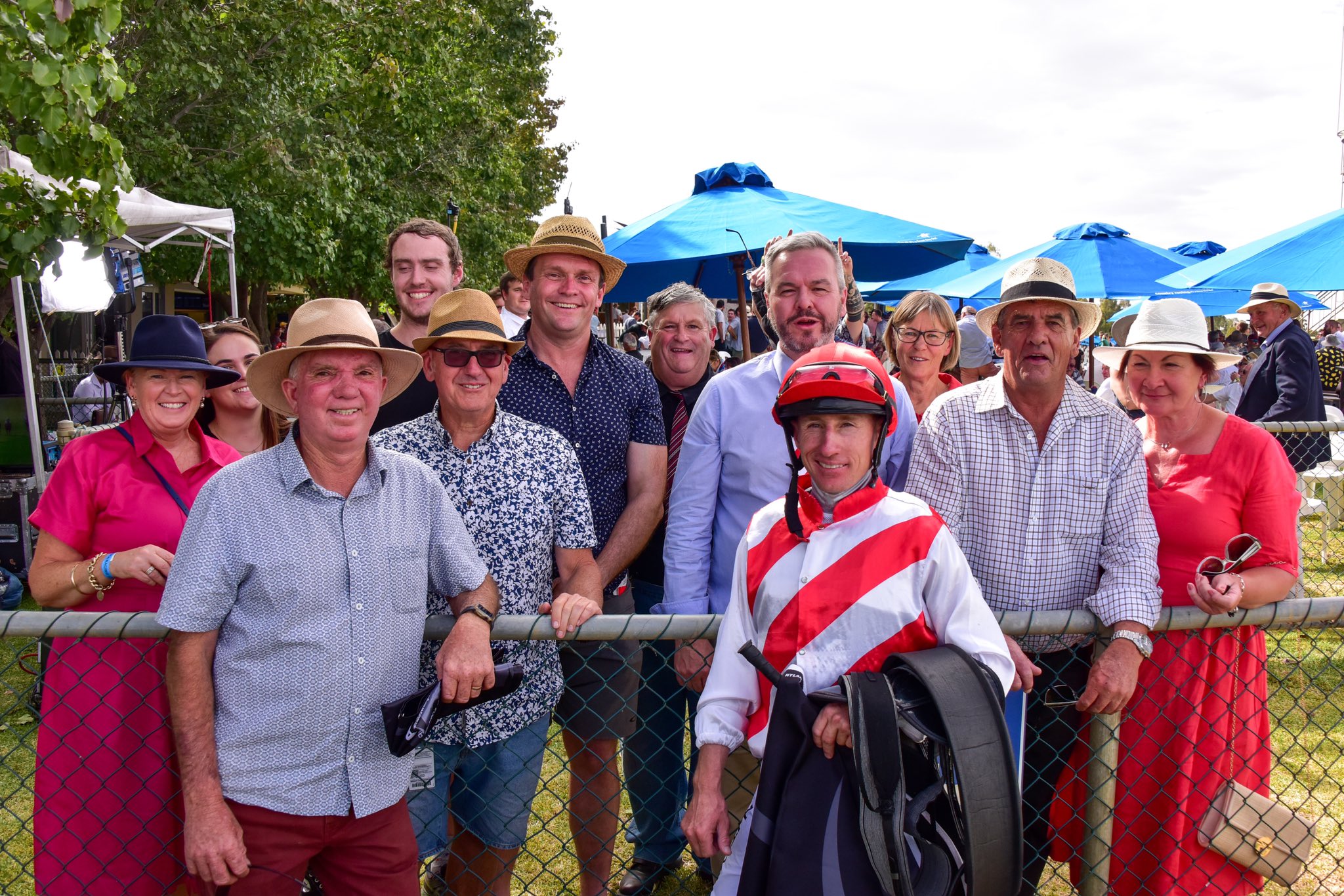 Our stable philosophy is to ensure the welfare of our horses and Shane personally oversees the management of each horse's preparation on a daily basis, carefully placing and attending every race with each individual horse.
We invite you to take a look around our interactive website and see for yourself why we are considered a progressive and respected training service.
Horse Welfare
To educate and maintain a high level of animal husbandry to allow the horses to enjoy and compete to maximum of their ability.
Owner Welfare
To always strive to ensure that owners enjoy the pleasure of owning a racehorse with information flow and selective placement of their horse to achieve optimum results for both owner and horse.
Safe Workplace & Stable Environment
To maintain and improve excellent stable facilities for staff and racehorses, employ staff that will enjoy and assist in the running of a successful racing stable.
Enjoy & Achieve
To enjoy the competitive aspect of thoroughbred racing, the satisfaction of educating and developing successful racehorses that qualify their owners faith in selection. Maintain quality not volume to enable personal supervision of each horse.
Ownership
Horses Available
Race With Us!
Register your interest and one of our friendly team will be in touch.
Race With Us!
Register your interest and one of our friendly team will be in touch.
Upcoming Runners
Recent Winners
| Horse | Date | Race | Margin | Jockey |
| --- | --- | --- | --- | --- |
| Zedemski | May 01, 2022 | 4 - Bendigo | 1.50 | Dean Holland |
| Hi Stranger | Nov 21, 2021 | 7 - Kilmore | 0.80 | Damien Thornton |
| Salute To The Sun | Aug 22, 2021 | 5 - Nowra | 2.00 | P Romeo |
| Hi Stranger | Aug 14, 2021 | 2 - Caulfield | 0.10 | Damien Thornton |
| Hi Stranger | Jul 31, 2021 | 3 - Moonee Valley | 1.50 | Damien Thornton |
| Air Defence | Jun 11, 2021 | 3 - Swan Hill | 0.20 | Damien Thornton |
| Surin Beach | Jun 04, 2021 | 8 - Racing.Com Park Syn | 0.50 | Damien Thornton |
| Surin Beach | May 16, 2021 | 6 - Bendigo | 0.20 | Damien Thornton |
| Air Defence | Mar 13, 2021 | 7 - Moonee Valley | 0.10 | Teodore Nugent |
| Hi Stranger | Mar 07, 2021 | 7 - Echuca | 3.80 | W Pike |
Latest Results
| Horse | Date | Race | Finished | Margin | Jockey |
| --- | --- | --- | --- | --- | --- |
| Zedemski | Jul 31, 2022 | 6 - Bendigo | 5 | 4.00 | John Robertson |
| Milliffe | Jul 28, 2022 | 4 - Racing.Com Park Syn | 12 | 18.10 | John Robertson |
| Surin Beach | Jul 28, 2022 | 8 - Racing.Com Park Syn | 5 | 2.10 | John Robertson |
| Zedemski | Jul 22, 2022 | 4 - Mildura | 6 | 3.10 | Jarrod Fry |
| Air Defence | Jul 22, 2022 | 7 - Mildura | 8 | 7.40 | H Coffey |
| Surin Beach | Jul 14, 2022 | 5 - Bendigo | 3 | 2.80 | John Robertson |
| Air Defence | Jul 06, 2022 | 5 - Sandown-Lakeside | 6 | 1.20 | Dean Holland |
| Milliffe | Jul 05, 2022 | 2 - BALLARAT SYNTHETIC | 3 | 4.80 | John Robertson |
| Hi Stranger | Jul 02, 2022 | 8 - Flemington | 8 | 5.70 | Jye Mcneil |
| Zedemski | Jun 30, 2022 | 7 - Bendigo | 5 | 1.10 | Dean Holland |